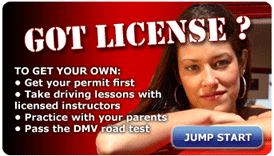 Minors Love To Get On The Road With Cooltrafficschool.com!
As the popularity of our teen driver's training services keeps on the rise, we keep enlarging our teen driver-training service area. Currently, we train driving in the San Fernando Valley and other select areas throughout California. CoolTrafficSchool.Com Driving Lessons, powered by Drivers Ed Direct Escape SUVs and hybrid Prius vehicles, has the swiftest growing teen driver's training fleet in California. That comes as no surprise to those pupils who have already used our teen driver-training services because they know that dime for dime, our behind the wheel driving lessons are hands down the leading value you can get your hands on.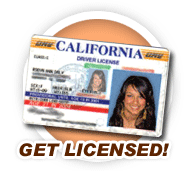 Taking Home A California Operator's License Has Never Been So Easy
Take the driver lessons provided by the top provider in the San Fernando Valley Driving School business with over 15 years experience in teaching Traffic Safety throughout California
Get the best SUVs and Prius driver training vehicles available in the SF Valley to instruct your son or daughter how to drive
Get pick and drop off service! Our instructors will show up at your front door when scheduled and drop off your son or daughter when the drivers training lesson is completed
Join thousands of satisfied pupils in the SF Valley who have already completed our teen driving school driving lessons

Congrats! CA Driver's Education Requirements Can Be 100% Taken By Driver's Education Online In The Sf Valley!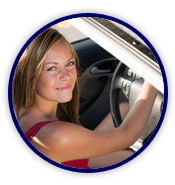 Good news for teenagers in the SF Valley who want to earn a driver's license - Our Online Driving School course is accepted by the California DMV!
A True Driver Education Leader In The Sf Valley
CoolTrafficSchool.Com has linked up with the pace setter in the web based Drivers Ed industry: DriversEdDirect.Com. When you purchase CoolTrafficSchool.Com, you get Cool Driver's Education at a inexpensive price and the CoolTrafficSchool.Com 100% guarantee - the leading CA accepted Drivers Ed program available - now that's San Fernando Valley Drivers Ed you can put your trust in!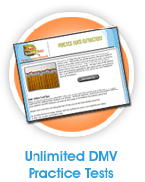 Ca Licensed Driving Instruction Behind The Wheel Driving Lessons At A Discount Price
Because CoolTrafficSchool.Com has elected Drivers Ed Direct as its driving school lessons provider, you get the guarantee of State licensed services and the comfort you are getting high quality education for your teenager at a fair cost. Also, get driver-training for all the important driving instruction concepts: basic driving knowledge, Defensive Driving, DMV test concepts, highway and freeway knowledge, and canyon road driving. Learn more about each specific driving school lessons cost by going to DriversEdDirect.Com.
More Reasons San Fernando Valley Driving Instruction Is The Intelligent Choice For Helping Your Son Or Daughter Earn A Operator's License
Find DMV Paperwork and Resources for SFV
Play Free Parking Games
Learn the Rules of the Road
Watch Drivers Ed Videos

* Price matching for California DMV Approved DRIVERS ED only